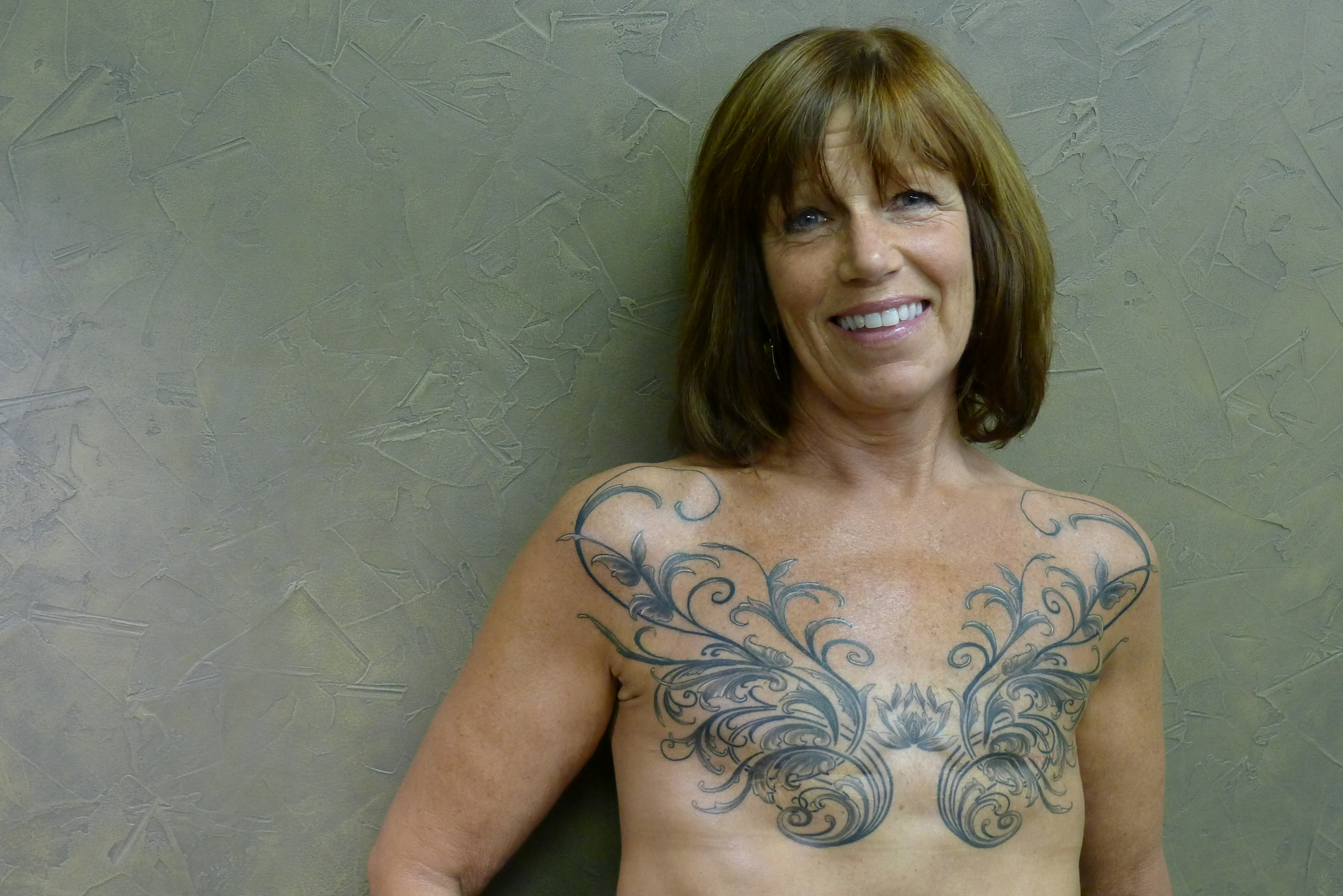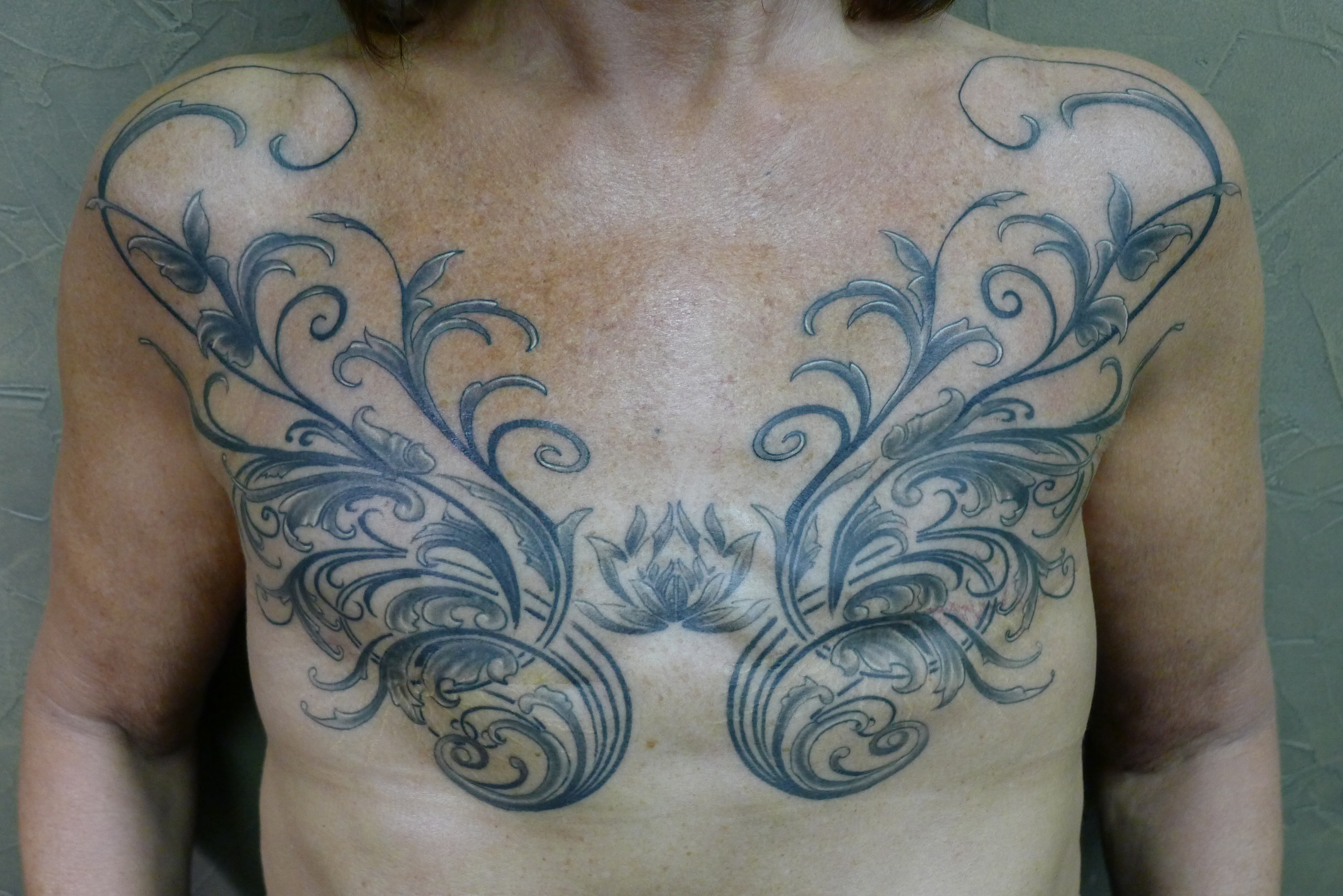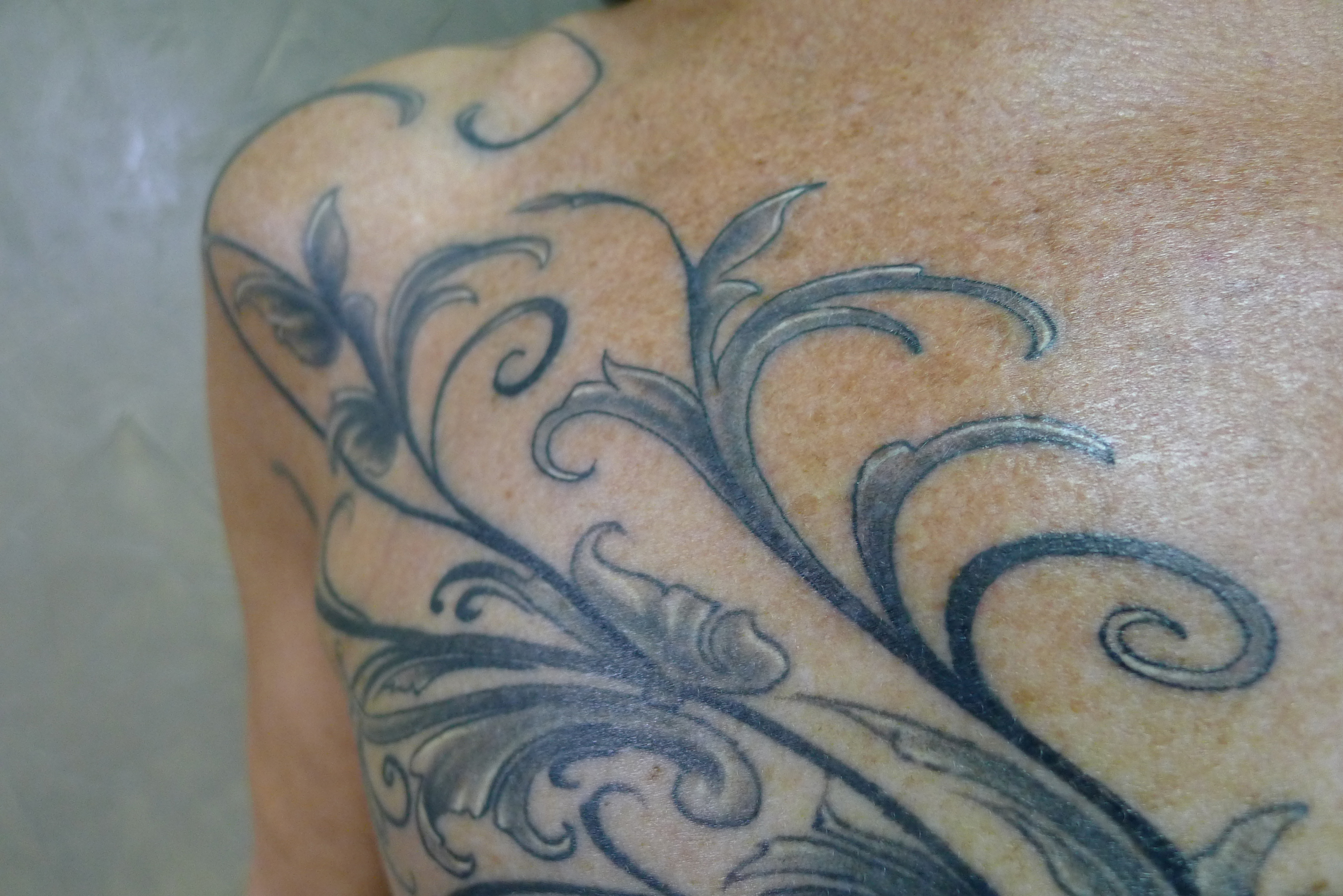 For Sandi Quig, getting a post-cancer tattoo was both practical and inspirational. Diagnosed in 2004 with breast cancer that had spread into her chest wall and lymph nodes, the registered nurse from Osoyoos, B.C. chose to have not only her malignant left breast removed, but also her right one.
Following months of chemo and radiation, Quig went to see Simon Drolet, owner of Art Therapy Corp. in Osoyoos, who had given her a tattoo before she began treatment. This time, Quig wanted a design to cover her double-mastectomy site. So last spring, Drolet came up with a grey and black design of swirling stems and leaves that flow out from a chakra lotus in the centre of her chest.
The Quebec tattoo artist, who has lived in Osoyoos for the last decade, said Quig's tattoo is the only one he has done over mastectomy scars, though he has created small memorial tats of pink ribbons and other symbols for clients who have lost loved ones to cancer. Quig recently returned to have the design enlarged, so it now goes up and along her shoulders.